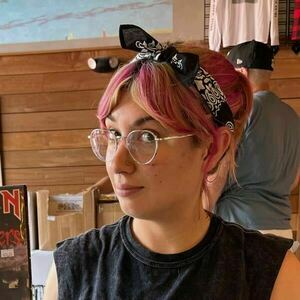 Dani
Co-Host of The V Spot: Vegan Podcast
Dani is a vegan, certified yoga teacher, and nerd with an inappropriate sense of humor who requires all of the following in her life:
snacks
comfy blankets
her 3 cats
lipstick
a good book
easily binged tv shows
beer/wine
more snacks
Dani has hosted 161 Episodes.
November 10th, 2017 | 42 mins 19 secs

podcast, the v spot, vegan

The inaugural episode of The V Spot. Do you like food? Do you like fun? You're going to love us!