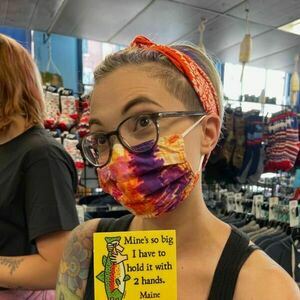 Katt
Co-Host of The V Spot: Vegan Podcast
Katt is making her podcasting debut! She loves cats, naps, jokes, ghost stories, reiki, veggie burgers, Friends (the show, but also her actual friends...), The Beatles, a good tofu scramble, and broadway musicals. Katt wants to thank anyone who has ever listened to a podcast ever, especially this one, and anyone who has ever laughed at her jokes.
Katt has hosted 161 Episodes.
November 10th, 2017 | 42 mins 19 secs

podcast, the v spot, vegan

The inaugural episode of The V Spot. Do you like food? Do you like fun? You're going to love us!